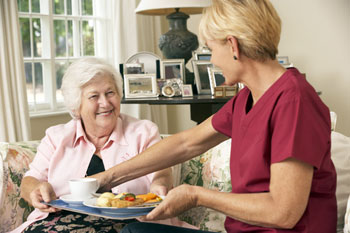 Councils are being urged to form partnerships with local providers to produce a single plan for improving housing for older people within a local place.
The recommendation is part of a new report, published by the Social Care Institute for Excellence (SCIE), which argues that an overhaul of how housing with care and support is planned, commissioned, designed and delivered is needed.
Written by the Commission on the Role of Housing in the Future of Care and Support, which is managed by the SCIE, the study says that such an overhaul will require concerted action nationally and locally, with a 10-year strategy for housing with care and support.
Among a raft of recommendations for national and local government, as well as developers and providers, the report calls for local partnerships between councils and other partners in the health and care sector to produce a single plan for improving housing for older people within a local place.
In order to facilitate the development of these plans, the report also called on the Government to legislate for a new Housing Future Fund that obliges partners in local places, including the NHS and local authorities, to pool statutory funding and work together.
Entitled A place we can call home: A vision and a roadmap for providing more options for housing with care and support for older people, the report also emphasises the importance of co-producing these plans with older people, their carers and families.
It argues that local co-production forums made up of, and speaking for, older people from all kinds of backgrounds, should be established and resourced in order to influence the planning, commissioning and design of housing.
SCIE's chair, Paul Burstow, also co-chair of the Commission on Housing and Care, commented: 'No decision about care and support should be made without considering where people live. This report is a wake-up call: It makes a compelling case for investing in innovative housing with care and raising public awareness of their later life housing options.
'Better housing can help people to live in places that matter to them as they age, to remain independent as long as possible and stay connected with their family, friends and communities.'
Professor Julienne Meyer, professor emerita of Nursing: Care for Older People at City, University of London, said: 'I said last year that this Commission mustn't just be a talking shop. I'm delighted that this report makes some tangible recommendations for a ten-year strategy.
'The seven principles of excellence, identified in the report, are key to delivering our shared vision with Social Care Future, where we all want to live in a place we call home with the people and things we love, in communities where we look out for one another, doing the things that matter most.'