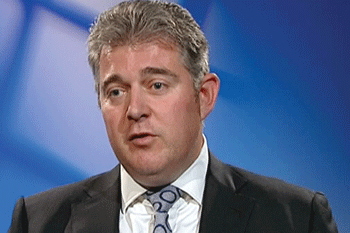 Award-winning proposals to double the size of existing towns and cities in England have been rejected by housing minister Brandon Lewis.
He said David Rudlin's idea to give 40 towns – including Northampton and Oxford – the chance to bid for garden city status 'will not be taken up'.
He said the Government would pursue its policy of building new towns from scratch rather than follow Mr Rudlin's suggestion of expanding existing towns to protect the green belt.
The urban designer's proposals won this year's prestigious Wolfson Economics Prize.
'We stand ready to work with communities across the country who have ideas for a new generation of garden cities and we have offered support to areas with locally-supported plans that come forward,' said Lewis.
'But we do not intend to follow the failed example of top-down eco-towns from the last administration. Picking housing numbers out of thin air and imposing them on local communities builds nothing but resentment. This government has abolished regional quangos' role in planning – instead, we have empowered elected local councils to determine where new homes should and shouldn't go.
'And already we're working with local councils and residents to develop the first garden city at Ebbsfleet, which will deliver up to 15,000 new homes, and published a prospectus offering support to communities with locally-supported plans for a garden city in their area.'