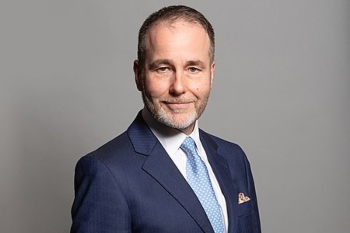 Over 879 people registered to attend this year's GeoPlace's 2021 conference, taking advantage of an online format that enabled delegates to interact with speakers presenting on this year's theme, 'Places for People'.
The online platform used facilitated 114,577 page views with an average visit time of 142 minutes. 174 questions were posed to speakers and 346 people participated in the polls. All of this together with an excellent and inspiring set of speakers led to an engaging and useful two days.
As is in previous years, delegates attended from not only the emergency services, and the councils responsible for creating and maintaining the UK's address and street information, but also from central government. In short, this two-day conference once again showcased the value of using location data to improve our quality of life – the public sector in particular relies on the work of the local government address and street data community, and the conference sessions looked in depth at some of the drivers for ongoing data improvements. This enabled a highly productive debate to take place alongside the livestream over the two full days, as delegates listened to influencers and experts in the use of address, street and geographic information.
The conference keynote speech was delivered by The Right Honourable Christopher Pincher MP, the Minister for Housing. He extended the thanks of government, recognising the work undertaken in local authorities, and the tireless effort being undertaken to help keep services running and provide the location information needed to protect Britain's families.
He then spoke at length not only on the take-up of the UPRN in government, but also more generally on the importance and potential for widespread, joined-up use of location data. He emphasised that many if not all of barriers to progress in the housing sector could be removed via the ubiquitous adoption of UPRNs and USRNs, as they bring simplicity and agility to all processes. UPRNs make it easier to share data, make informed decisions, and put everyone 'on the same digital page'.
The Minister was highly supportive of the need for central agencies to be less siloed in their use of location data. "If we can broaden the take-up of UPRNs through planning reform," he said, "that in itself will drive take-up by other government departments and agencies", which will further aid growth and progress in the sector. The Minister also noted that central government wants to broaden engagement with the housing sector and accelerate the processes involved to embed the UPRN in more datasets.
He noted: "Every time a UPRN is used, its value increases," and emphasised that government is committed to providing local authorities with the resources and tools needed, so that UPRNs and USRNs can carry on stimulating innovation.
Other speakers in the session included Thalia Baldwin, Director, Geospatial Commission, Andrew Bulmer, CEO, Institute of Residential Property Management and Sammy Pahal, Managing Director, UK PropTech Association.
Videos of all the conference presentations are available here, together with a more in-depth write up of each conference session. More information about the Minister's presentation is available here.
This feature was prepared in partnership with Geoplace.