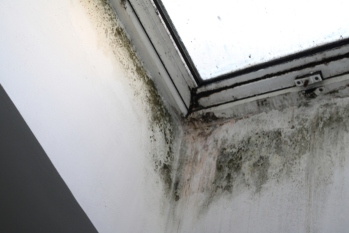 The Housing Ombudsman has launched an investigation after a review of data revealed a high rate of maladministration on cases involving damp and mould.
The ombudsman is calling for evidence to support a thematic investigation which will look at damp and mould. It is aiming to make recommendations to landlords and share best practice.
A review of its case data found 55% of cases featured damp and mould over the past two years, with £68,000 of compensation being ordered in the same period.
Richard Blakeway, Housing Ombudsman, said: 'Our casebook gives cause for concern, with a high maladministration rate and sometimes substantial levels of compensation, although I am also concerned that we are not seeing cases where we could help, and want to investigate further into this issue.
'Using our new powers, we want to look in-depth at the response of social landlords to damp and mould issues. I want us to make far-reaching recommendations to promote greater understanding and learning, helping landlords develop their approach to the benefit of residents.'