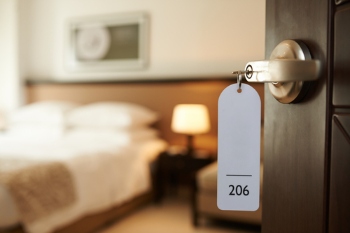 Hotels, hostels and B&Bs that are supporting key workers and vulnerable people are to be exempted from measures that have seen many places closed down as part of the effort to contain the coronavirus.
On Monday, the Government announced that businesses and other venues providing non-essential items and services must close in response to the Covid-19 pandemic.
However, the minister for local government and homelessness, Luke Hall, has written to hotel chief executives to clarify that they should continue to support vulnerable people.
'I want to make clear that where hotels, hostels, and B&Bs are providing rooms to support homeless people, through arrangements with local authorities and other public bodies, they should remain open,' he wrote.
'Rooms may also be provided to frontline homelessness workers who are included in the key worker category.'
He added that the guidance had been updated to reflect this clarification.