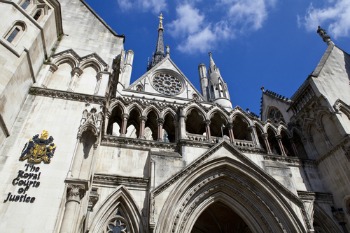 A mother of five made homeless by benefit cuts has won the right to appeal a council's decision to re-house her 50 miles from her family.
Titina Nzolameso and her family were evicted from their Westminster home in November 2012 due to rent arrears, after living in the borough for over four years. Ms Nzolameso was offered accommodation in Milton Keynes but turned it down on the grounds that it was unsuitable, arguing the site was too far from her children's schools.
She claimed Westminster failed to examine all the available housing in the borough nearer to the authority's district and raised the decision at the Court of Appeal.
Justice Moore-Bick on 22 October refused Ms Nzolameso's appeal against the decision, stating it was not necessary for the borough to explain in detail the availability of other local accommodation.
However Ms Nzolameso has now been granted permission to appeal against the decision at the Supreme Court.
Jayesh Kunwardia of Hodge Jones & Allen who is representing Ms Nzolameso, said: 'The decision of the Court of Appeal sets a terrible precedent for local authorities to engage in social cleansing of the poor on a mass scale.
'It cannot be right that council tenants are threatened with homelessness unless they agree to uproot themselves from communities they have lived in for years. Westminster, like other councils, is under great financial pressure but this case heightens the need for the court's scrutiny since otherwise councils may be tempted to save money by moving homeless households out of their area.
'In this case, there is no evidence to suggest that the council looked to find accommodation in or closer to Westminster for my client at all. This decision brings long-awaited fresh hope for my client and is one of the most important social housing judgments for decades.'
Cllr Daniel Astaire, Westminster City Council cabinet member for housing, said: 'Councils have a raft of considerations to take into account when finding accommodation, not least their duty towards other people who are already waiting for a home.
'Had this ruling gone the other way, it would have forced local authorities to disregard the needs of those who had a more pressing need to stay in their area. It would also have required councils to scour every neighbouring borough until they found an available property – without regard for the needs of those already waiting for accommodation – imposing an unreasonable burden on local authority resources.'