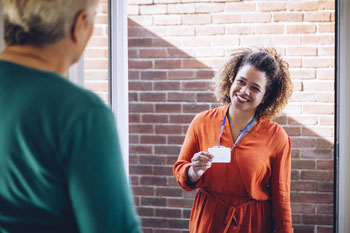 The education secretary today announced the Government would fund the training of an extra 900 children's social workers.
Damian Hinds said the children's charity Frontline would receive a £45m funding boost to carry out the training, which is set to continue up until 2021.
'Children's social care is only as good as the people who deliver it, which is why we want to recruit, retain and develop the best social workers, so they can continue to offer the much needed lifeline to those who need it most,' said Mr Hinds.
'That's why the Government is supporting Frontline with £45m to continue their work in attracting and training bright graduates and career changers, who aspire for a rewarding career as a social worker.'
According to figures from the Local Government Association (LGA), nearly 400,000 children in England were referred and assessed as in need of the support of social services in 2017/18.
Due to austerity and high demand, children's services also face a funding gap of £3bn by 2025 just to keep services running at current levels.
'Every child deserves a safe and stable home,' said Josh MacAlister, Frontline's chief executive.
'Today's announcement means that Frontline can develop even more outstanding social workers to stand alongside those children and families who need them the most.
'This year there has never been a better time to get into social work, with applications still open to join the Frontline programme for 2019.'