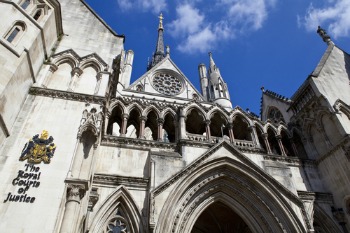 A legal challenge against Lambeth Council's low traffic neighbourhoods (LTNs) has been rejected by the high court.
Sofia Sheakh had launched the legal challenge arguing the schemes had 'negative impacts' on those with disabilities and the council had failed to consult with residents about the measures.
However, the judge has ruled the six LTNs across the borough were a 'a genuine experiment' in response to the pandemic following guidance from the Department of Transport encouraging councils to take 'radical and almost immediate measures' to promote active travel.
The council has welcomed the ruling saying it completely rejected the claims the schemes were discriminatory.
Cllr Claire Holland, leader of Lambeth Council, said: 'The council has set out from the outset that implementing measures to make our streets safer and healthier was fully in line with statutory guidance and national policy objectives. We rejected any suggestion that these schemes are discriminatory in any way or were installed illegally.
'We're glad that the judgement is clear on that, and particularly that considerations of equality were accounted for at the earliest stage of the LTN. The judgement also reinforces our approach of continuing to consider those objectives using data collected throughout the experimental period, ensuring that the impacts on those most at-risk remains front and centre of our approach.'