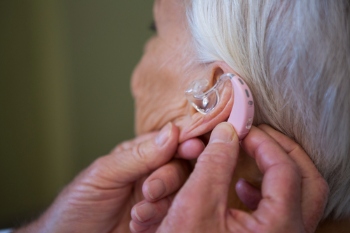 Northerners over 50 have a 13.5% higher prevalence of hearing loss than Southerners in England, University of Manchester researchers have revealed.
The study looked at the hearing data of 8,263 participants aged 50-89 years old from the English Longitudinal Study of Ageing (ELSA) and found that people in the North of England are more likely to have worse hearing closer to fifty than those of a similar age living in the South.
Published in the International Journal of Audiology, the study found that the percentage of 71-80-year-olds living with hearing loss were: 49.2% in the North East, 43% in the North West, and 46% in Yorkshire and the Humber. That compared to 35.7% in the South East and 37.4% London.
Similarly, for 61 to 70 year-olds the figures were: 24.6% in the North East, 21.8 in the North West, and 22.6 in Yorkshire and the Humber. That compared to 14.6% in the South East and 18% in London.
Dr Dalia Tsimpida, a postdoctoral researcher based in the University's Division of Medical Education, and primary investigator of the study, said: 'Hearing loss is an important public health issue that costs the English economy over £25bn a year in productivity and unemployment.
'The measurement of hearing loss prevalence is an essential prerequisite for understanding population health. Despite the effects of hearing loss on mental health and social wellbeing, studies on the prevalence of hearing loss are sparse, making the understanding of who is most affected and where resources should be allocated difficult.
'Regular assessment of the extent and causality of the population's different audiological needs is strongly supported by the updated evidence that our study has produced.
'We find, there is room for improvement in the estimates that currently inform the NHS hearing loss data tool for planning services on local authority and CCGs levels in England.'