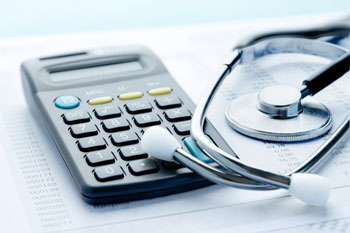 Spending on taxpayer-funded health services rose by a record 25% to £220bn last year as the NHS battled with pandemic costs, according to latest estimates from the Office for National Statistics (ONS).
The increase was more than six times the average 4% a year growth in NHS spending that has occurred since 1997.
As a proportion of gross domestic product (GDP) healthcare spending rose from 10.2% in 2019 to 12.8%, partly because GDP fell during the lockdowns.
Taxpayer-funded health spending represented 82% of all healthcare spend.
Test and trace cost £22bn for the year ending March 2021 and the vaccination programme another £5bn.
On average, 8% of total beds and 24% of mechanical ventilator beds were occupied by COVID-19 patients in England between April and December 2020.
There were also COVID-19 costs in social care, with an extra £3.3bn funded by local government to September 2020.
Final figures for 2019 published by the ONS showed that before the pandemic the increase in spending on the NHS was running at 4%.
NHS-funded long-term care grew by 2.5% in real terms in 2019, compared with growth in local authority-funded long-term social care spending of 4.2%.
However, total long-term care spending by the NHS, which funds help for patients with chronic conditions, grew by less than the increase in health spend, the ONS said.
Total spending on long-term care in 2019 was £50.5bn, an increase on 2018 of 2.8% in real terms.
In 2019 the taxpayer funded 79% of healthcare spending or £176.8bn and the real terms average annual rate of growth in government-financed healthcare expenditure from 1997 to 2019 was 4%.