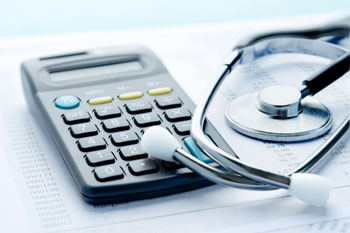 There has been a 'failure' to engage with local leaders when it comes to the integration of health and social care services, MPs say.
A new report from the Health and Social Care Committee has welcomed integration of NHS and care services as part of the effort to make the health system more sustainable in the face of an ageing population.
However, the report warned that the Government had yet to explain the case for reforming health and social care services 'clearly and persuasively'. It also said Whitehall had failed to 'consistently engage with local leaders in the design of service changes'.
The committee acknowledged that debate on NHS reform is 'often polarising', but stressed that the case needed to be made that reforms such as, for example, sustainability and transformation partnerships (STPs) were important for supporting the NHS.
'As the NHS approaches its 70th birthday national leaders, and politicians from across the political spectrum at national and local level, must help to make the case for change to the public,' said Dr Sarah Wollaston, chair of the health and social care committee.
'Any effort to transform care will flounder and lose support unless it can demonstrate that patients and their families will benefit.'
Responding to the report, Cllr Izzi Seccombe, chairman of the Local Government Association's (LGA) Community Wellbeing Board, emphasised the importance of ensuring integration is adequately funded.
'Integration has the potential to transform services to provide better coordinated care for people who need it — providing it puts people at the heart of decisions which is essential if we are to improve the quality of individuals' lives,' she said.
'However, further integration plans are being severely hampered by current funding pressures in social care and the NHS and the continued focus on reducing pressure on acute and inpatient services.
'The long-term future of the NHS can only be assured if social care is adequately funded in the short and long-term, with both services put on an equal footing which will improve prevention work and better manage demands on councils and hospitals.
'Further integration needs to ensure adult social care is appropriately funded within a wider system and focuses on the significant challenges and long-term sustainability of social care, which the forthcoming green paper needs to address.'