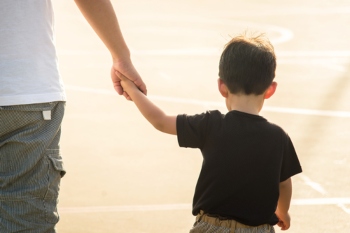 Despite the decision in X v Bedfordshire in the House of Lords in 1995, efforts to challenge social services' decision making have never really abated. Inevitably, the provision (or lack thereof) of child and adult social services are a frequent target for legal claims.
The decision of the Supreme Court in Poole BC v CN and GN was heralded by both Claimants and Defendants as a win and a loss on the issue of whether a local authority is liable when performing its statutory duties. Consequently, challenges continue to dispute the correct interpretation of Poole BC. This article considers the liability of local authorities in negligence, particularly in the context of 'failure to remove' claims, where it is argued that social services should have intervened more quickly to remove children from their family homes. It also examines the impact of recent decisions concerning the application of Poole BC.
The motivations behind failure to remove claims are often understandable. They are commonly brought on behalf of children who have suffered terribly. In the last decade a spotlight has been shone on the plight of abused children, particularly given the ongoing Independent Inquiry into Child Sexual Abuse. The Children Act 1989 empowers local authorities to take certain steps to safeguard and promote the welfare of children in their area. Do those factors, however, translate to an actionable duty in negligence? What is the legal position?
First principles
The Supreme Court in Poole BC (2019) clarified the circumstances in which local authorities can be negligent. To summarise the position:
1. Local authorities should, generally, be treated in the same way as private individuals. This means an local authority may have the power to do something (e.g. remove a child), but they are not legally required to do so.
2. English law does not ordinarily impose liability for an omission, i.e. a failure to confer a benefit, such as providing accommodation. However, it may find liability if a person actively makes a situation worse.
3. It is possible for a local authority (or an individual) to be liable for failing to take action. This generally arises where: (i) the local authority has assumed responsibility; (ii) the local authority has done something which prevents a person from avoiding a danger; (iii) the local authority has special control over the source of danger; (iv) the position of the local authority means they are obliged to protect a person. This will depend on the specific factual circumstances.
Failure to remove cases
Since Poole BC a number of cases have considered whether the performance of duties under the Children Act 1989 meant a local authority had assumed responsibility for the claimants.
In May 2021, the High Court considered this very issue in two failure to remove cases. In the first, DFX, the social services department had been involved with the claimants and their family for 15 years. The second High Court case was YXA. YXA's parents were known to misuse substances and at various points the claimant had been accommodated in temporary "respite" care.
Both claims failed. Elaborating on the principles identified in Poole BC, both judges made reference to the need for "something more" in the performance of statutory duties before a local authority could be found to have assumed responsibility for the claimants such that it would generate a duty of care.
In DFX, in essence, the fact that the local authority undertook work with the claimants, including a risk assessment report and a recommendation to commence care proceedings, was insufficient to create a duty of care. Local authorities will not be liable in negligence simply because statute imposes a duty to act. For example, the existence of sections 31 (care orders) and 47 (the duty to investigate) of the Children Act 1989 do not create a duty of care. Long-standing involvement with the claimant and their family does not create a duty either.
In YXA, the claimant argued a general duty of care arose from their engagement with social services and a specific duty of care arose from placing the claimant in section 20 accommodation. Nevertheless, the court concluded that simply performing duties under the Children Act 1989 was not sufficient to generate a duty of care. Taking a child into care (under the auspices of a care order, where a duty of care has now come to be recognised as a result of the decision in Barratt v Enfield) was not comparable to section 20 accommodation where parents retained parental responsibility. It is not enough that the claimant hoped for, or even needed, assistance that the local authority had the power to provide.
Consequently, whilst Poole BC made clear that X v Bedfordshire could no longer be considered good law, these decisions show that in practice a local authority will not be liable for the performance of its statutory duties without 'something more'. This could be something intrinsic to the power itself which gives rise to an obligation, or a factual representation or action. The reason for the law's stance is that everyone is not required to be a 'Good Samaritan'. A moral duty to act is not the same as a legal one.
Although these cases are primarily relevant to child social services, the principles will also have a significant impact on adult social services. Here individuals may remain reliant on social services and the interactions between local authority teams and the individual may be more direct. Therefore, it is more likely that there will be a representation which the service user could assert they relied on to indicate an assumption of responsibility.
A note of caution
It is difficult to prove that a council negligently failed to commence care proceedings. This does not mean, however, that social services are immune from legal challenge.
From both these cases it is clear that the Human Rights Act 1998 will now be the route explored by claimants. The Act takes a different approach to liability and quantum, as the focus of human rights claims is meant to be on the cause more than the effect. In YXA, for example, the human rights claim was allowed to proceed even though the negligence claim was struck out. Local authorities can expect even further litigation in this area as the parameters of human rights claims in failure to remove cases are drawn. In some cases, a legal challenge could succeed under the HRA 1998 but fail at common law.
Practical points
Although it would seem that the defendants were correct to welcome the decision in Poole BC, the result will not be to reduce challenges. Those working in local authorities should consider the following points:
1. Show your working out: Courts are much less likely to interfere where local authorities can show all relevant evidence has been carefully considered and a reasonable conclusion has been reached. It is recognised that people working in social services have specialist skills and that reasonable people can come to different decisions.
2. Identify and contact key witnesses as soon as there is any inkling of challenge: the reality of social work is that each professional involved will have a large caseload and remembering the memory of each decision taken will disappear with the passage of time. The sooner potential witnesses can think about the decisions they took, the better the prospects of defending those decisions.
3. Strike out if possible: There are significant tactical advantages to striking out a claim because it has no basis in law. In the right case, it can keep costs down and avoid the need for extensive evidence.
4. Seek advice where needed: The law on local authority liability is complex and has changed significantly in the last few years. Some claims can be avoided by taking advice before decisions are made. Others will require a robust response.
Saara Idelbi is a practising barrister at 5 Essex Court and Conor Monighan is a pupil barrister