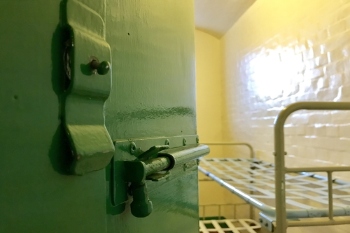 Harborough District Council has rejected Ministry of Justice plans to build a prison on the grounds that it would 'adversely impact' the character of the area.
The 1,700-space prison was to be located close to the existing HMP Gartree near Lubenham, Leicestershire, and had the support of the council planning officers.
However, the plan was rejected after residents protested the idea.
A Harborough District Council spokesman said: 'On 5 April 2022, Harborough district councillors unanimously rejected plans for a new Category B prison, with associated infrastructure, at Gartree, near Market Harborough, saying the proposals were not sustainable and would adversely impact on character of the location, and the "area of separation" between Gartree and Lubenham. It was also deemed contrary to the Local Plan and Lubenham Neighbourhood Plan.'
Responding to the news, a Ministry of Justice spokesperson said: 'Our aim is to support the local area and economy by creating hundreds of new jobs and keeping streets safe. We note the decision and will consider our next steps.'