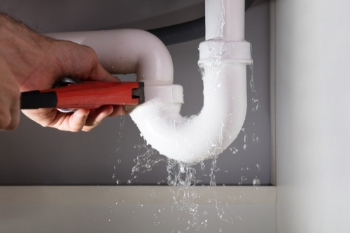 A new report has called for the work done by Handyperson Services in keeping vulnerable people safe to be fully recognised by commissioners.
Handyperson Services are commissioned by councils to carry out a wide range of tasks, from repairs to home safety checks to adaptations.
The new report, published by Foundations, warns that these services face multiple challenges in the shape of a complex commissioning environment and the growth of the gig economy.
It found that a vast range of interventions made by Handyperson Services is rarely covered by one local commissioner, which means they often find themselves delivering different contracts with varying terms and conditions.
Foundations says that these services play a pivotal role as the 'eyes and ears' of communities in keeping vulnerable people safe and healthy in their own homes.
It found that over half of local authorities (54%) either provide or commission handyperson services – delivered by in-house or independent not-for-profit home improvement agencies.
All labour – and some materials – is free of charge in 41% of services (compared with 34% in 2011) and 45% provide services that aid timely discharge from hospital.
Paul Smith, director of Foundations, says: 'In many ways, handyperson services are our unsung heroes. For more than a quarter of a century they have been at the forefront of keeping people safe and helping them to access a wide range of support.
'They play a vital role in prevention and early intervention, often acting as trusted eyes and ears in the community.
'But in a fast-changing environment – in particular, the growth of the gig economy – the challenge now is to ensure handyperson services remain at the forefront and are fully embedded in the preventative agenda through strategic commissioning.'