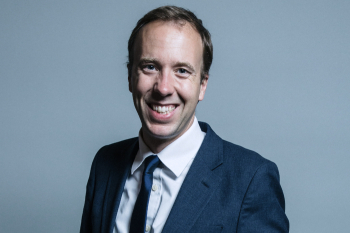 New rules on social gatherings have been introduced in Northern England as the number of COVID cases has started to rise.
The health secretary made the announcement late last night as the number of cases per 100,000 population increased.
The new rules cover:
Greater Manchester
Pendle
Hyndburn
Burnley
Rossendale
Blackburn with Darwen
Bradford
Calderdale
Kirklees
The rules have also been introduced to Leicester City, which previously had stricter lockdown rules imposed.
Under the new rules, people will not be allowed to mix in private homes or gardens, but shops and the hospitality sector will be able to open.
The new restrictions will be backed by regulations signed by the government so local authorities and the police will be able to enforce them.
Health secretary Matt Hancock said: 'Unfortunately we've seen an increasing rate of transmission in parts of Northern England.
'We've been working with local leaders across the region, and today I chaired a meeting of the Local Action Gold Committee. Based on the data, we decided that in Greater Manchester, parts of West Yorkshire and East Lancashire we need to take immediate action to keep people safe.'
He claimed the spread was due to households meeting and ignoring social distancing rules.
He added: 'We take this action with a heavy heart, but we can see increasing rates of coronavirus across Europe and are determined to do whatever is necessary to keep people safe.'
Greater Manchester mayor, Andy Burnham, said he agreed with the health secretary.
'I ask all Greater Manchester residents - young and old alike - to protect each other by observing these new requirements. They will be reviewed weekly, meaning the more we stick to them, the quicker they will be removed,' he said.

'This is a place which prides itself on looking out for each other. We now need to be true to that by not acting selfishly and keeping the health of others in mind at all times.'
The move comes as the Muslim community prepared to celebrate Eid. The health secretary acknowledged the new rules would 'come as a blow' for those wanting to celebrate with their family.
He added: 'Mosques and other places of worship have reopened for prayer and communal worship, but in a different socially distanced and COVID-19 Secure way. This means that while mosques can remain open, many will not able to welcome as many worshippers as before.'