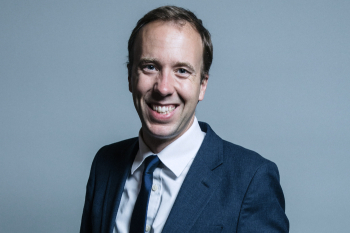 There are 86 local authority areas with five or more confirmed cases of the Indian variant of COVID-19, the health secretary has said.
Speaking to MPs yesterday, Matt Hanock said the UK now has 2,323 confirmed cases of the variant.
He said: '483 of these cases have been seen in Bolton and Blackburn and Darwen, where it's now the dominant strain. Cases there have doubled in the last week, and are rising in all age groups.'
He also said the majority of people in hospital with the variant are eligible for the vaccine but have not yet had it.
'This shows the new variant is not affecting older, vaccinated groups,' he added.
Local public health experts have asked the Government for 'surge vaccine supplies' amid anxiety over the spread of the Indian variant of coronavirus.