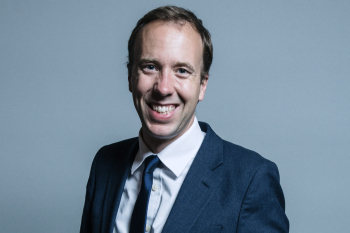 The Government has announced an extra £341m for infection control measures and rapid testing in adult social care services.
The funding is part of a wider £7bn package for NHS and social care services to support the next phase of the response to COVID-19.
The package includes £594m ring-fenced funding to continue the hospital discharge programme and an additional £87m to provide enhanced discharge from inpatient mental health care.
Health and social care secretary, Matt Hancock, said: 'I can announce £341m to support adult social care with the costs of infection prevention control and testing that will make sure visits are safe for everyone.
We will also be extending enhanced discharge arrangements for mental health patients.'
Cllr David Williams, chairman of the County Councils Network, said: 'We are disappointed that the methodology has changed for this round of funding, and it means that county areas in totality will receive less of this funding despite the evidence from the Ministry of Housing, Communities and Local Government's Delta returns not showing that other types of councils face higher costs.'