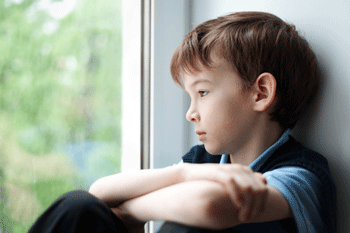 Over half of Conservative councillors polled believe Government funding cuts have made it harder for their council to deliver legally-required responsibilities for children and young people, charity says.
Action for Children surveyed 508 Conservative council members on the impact of cuts on children's services. At the moment, one children's centre is closing every week and nearly 200,000 children have fallen behind by the age of five.
The poll revealed that 53% of the Tory councillors believe cuts are undermining their abilities to meet their statutory duties with regards to children and young people.
It also found 38% agree there is a 'lack of clear direction and funding' from central Government for children's centres, family hubs and family support, and 72% say long-term funding for children's services is a major concern for their council.
Action for Children said they were 'deeply concerned' struggling families were being 'abandoned'.
'Our findings show the growing fear that the Government is failing in its pledge to give all children the best start in life,' said the children's charity chief executive Sir Tony Hawkhead.
'Around a third of children in England – nearly 200,0000 – fell behind by age five last year and with one children's centre closing every week, we're deeply concerned struggling families are being abandoned.
'Early years services are one of the key lifelines for families living in poor housing, in financial trouble, with mental health issues and those whose own childhood experiences affect their parenting.
'These lifeline services are being hollowed out, fragmented and cut, and children are bearing the brunt.
'The Government needs a bold vision that will give direction and provide local authorities with adequate funding to make sure all our children get the best start in life.'