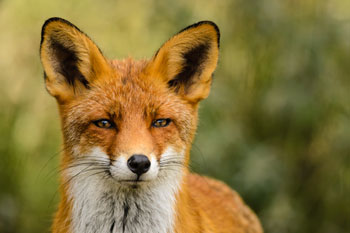 Hackney Council has temporarily removed fox traps from Clissold Park deer enclosure after criticism from animal rights groups and a petition from the public.
The council had previously announced it would be using traps to remove a group of adult foxes in order to protect deer, after non-lethal methods had been unsuccessful.
Before the traps were removed, a spokesperson for Hackney Council said: 'The council installed a large fence around the deer enclosure a number of years ago to protect the deer, but unfortunately the foxes have managed to get into the enclosure where they have made a number of earths (burrows).
'We have been advised by our independent deer expert that, living so closely together, they pose a hazard to the health of the deer.'
Following widespread criticism, Hackney council has removed the traps and will now contact the RSPCA and the Fox Project to consider whether there are any other solutions to the problem.
The council emphasised on their website that this is not a borough-wide cull of foxes. It is just an answer to a specific set of circumstances.