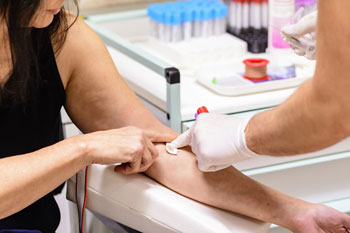 HIV diagnoses in the UK have fallen for the second year in a row, public health body reveals.
New diagnoses of the virus decreased by 17% in 2017, Public Health England data shows. There were 4,363 new diagnoses reported compared to 5,280 in 2016.
This has brought new cases down to their lowest level since 2000.
The reduction was largely driven by a decline in new HIV diagnoses among gay and bisexual men, according to PHE.
This decrease was due to the high uptake of HIV testing in this group, particularly repeat HIV testing among higher risk men, and an increased uptake of anti-retroviral therapy (ART).
'We are pleased to see that UK prevention efforts are having a significant impact on new HIV diagnoses, and this heralds the lowest number of HIV diagnoses in the UK since 2000,' said Professor Noel Gill, head of the STI and HIV Department at PHE.
'However, we know that anyone who has sex with a casual partner without a condom or shares needles may be at risk of infection.
'The most common way of getting HIV in the UK is through having sex without a condom – so consistent and correct condom use with new and casual partners stops you getting or transmitting HIV and other STIs.
'If you think you have been exposed to HIV it is easy to get tested so, if positive, you can start treatment as soon as possible.'