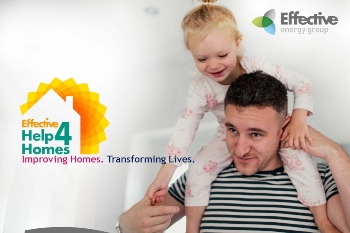 Effective Energy Group is extending an invite to Local Authorities to work together on a new support fund designed to tackle fuel poverty.
According to National Energy Action, approximately 4 million UK households are unable to heat their homes properly. With the recent energy bill price hike, that number could be set to increase further.
That's why Effective Energy Group is launching HELP4HOMES – an innovative new scheme which aims to address the root causes of fuel poverty.
Recipients of the scheme will receive advice on how to reduce their energy consumption, as well as a free benefits entitlement check. This will ensure they're claiming all the existing support they are entitled to and free up their income for other important things. Effective Energy Group will then add even more support by providing free heating, insulation and energy efficient white goods – including fridges, washing machines, and cookers – to keep the recipient's fuel bill as low as possible.
In order to deliver this scheme, Effective Energy Group want to work in partnership with Local Authorities. HELP4HOMES is a great opportunity to channel your available funding to the local residents who need it most, with the work delivered by one of the UK's largest retrofitting providers.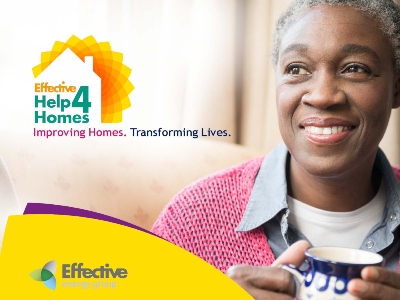 Neil Marshall, Director of Development and External Affairs at Effective Energy Group, has this to say on the scheme; "We want to provide a holistic approach to combatting fuel poverty, something that will truly make a long-term difference. HELP4HOMES is designed to do just that and, as energy prices continue to rise, I think it's exactly what we need right now. HELP4HOMES offers a unique opportunity for Local Authorities to channel funding into the delivery of tangible measures that will benefit their local residents. What's more, Effective Energy will manage the scheme; providing cost efficiencies, removing the hassle, and meeting all compliance requirements – a win-win!"
HELP4HOMES is set to launch mid-November 2021. For further details on how you can invest and access funding opportunities, please email neil.marshall@effective-energy.co.uk.
This article was sponsored by Effective Energy Group