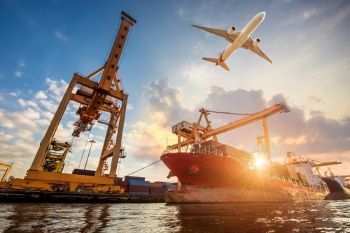 Local authority leaders are urging councils to adopt internationalisation strategies that would help local businesses export their goods and services.
Nearly 6.5 million jobs in the UK depend on the country's ability to export abroad, with firms in London and the south east having the highest number of export-supported jobs.
Many businesses look to their local authority for advice around arrangements for exporting, as well as advice about the present regulatory framework.
In order to support councils in this effort, the Local Government Association (LGA) commissioned Value Adage to produce a report with guidance on how local authorities can best support local exporters.
'This guide will help local authorities to build connections and work with partners domestically and internationally to help support greater exports and create jobs in their local communities,' said Cllr Kevin Bentley, chair of the LGA's People and Places Board.
'Councils stand ready to work with the government as an important partner to build back better and level up the country, including supporting local businesses to increase exports.'
Minister for exports, Graham Stuart MP commented: 'With this Government committed to driving growth and exports in every corner of the UK, I'm delighted that the Local Government Association is encouraging councils to help businesses take advantage of international trading opportunities.
'The Department for International Trade will continue to open markets through trade deals but also has teams at home and in 119 other countries ready to help businesses take advantage of the new opportunities we are creating.
'Exports lead to more and better paying jobs and, with the help of local councils, we are determined to see these benefits reach every part of the UK.'