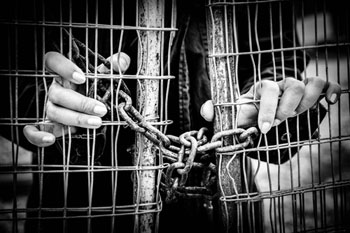 The publication of a new resource to help health visitors identify the signs of domestic slavery has been announced.
The Institute of Health Visiting (iHV) has produced a set of good practice points and a new e-learning module aimed at helping health visitors spot the signs of an individual in domestic slavery (DS).
Domestic slavery, a version of modern slavery, refers to the practice of exploiting and exercising undue control over another to coerce them into performing services of a domestic nature in unacceptable conditions.
The Home Office estimates that there were 10,000 – 13,000 potential victims of modern slavery in the UK in 2013.
Health visitors, who carry out home visits, are well-placed to see what goes on behind closed doors and spot the signs of someone living in domestic slavery. Many victims are not permitted to leave the house or speak to others, so the health visitor may be the only person from the outside world that the victim has contact with.
'The scale of domestic slavery is significant and the impact on the lives of the victims is huge,' said Dr Cheryll Adams CBE, executive director, iHV.
'Health visitors can help by recognising the signs that someone is in Domestic Slavery, and then reaching out and encouraging them to come forward to report their situation using the Modern Slavery Helpline.
'We are delighted to develop these vital new resources with the Government to provide health visitors with the information and evidence they need to spot the signs of an individual in Domestic Slavery to reduce, and ultimately stop, this shocking abuse.'
For more on modern slavery read out feature 'Tackling modern slavery with supply chain transparency'.