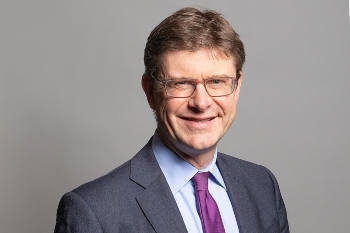 Former local government secretary Greg Clark has been appointed to replace sacked levelling up secretary Michael Gove.
The appointment came despite expectations that Prime Minister Boris Johnson will resign today, with his office saying he will make a statement to the country.
Mr Clark served as secretary of state for communities and local government from May 2015 until July 2016 and business secretary from July 2016 to July 2019.
His arrival aims to plug the ministerial gaps at the Department of Levelling Up, Housing and Communities (DLUHC) after a mass exodus of ministers yesterday.
Local government minister Kemi Badenoch, levelling up minister Neil O'Brien and housing minister Stuart Andrew all quit over Mr Johnson's leadership style.
In a joint letter to Mr Johnson, Ms Badenoch and Mr O'Brien said it had become 'increasingly clear that the Government cannot function given the issues that have come to light and the way in which they have been handled'.
They wrote: 'In good faith, we must ask that, for the good of the party and the country, you step aside.'
In an earlier separate letter to Mr Johnson, Mr Andrew wrote: 'There comes a time when you have to look at your own personal integrity and that time is now.
'Therefore, given recent events, I have no other choice than to resign.'
Mr Andrew offered 'my apologies to the sector who will have to get to know yet another housing minister but I should commend all of them and those in local government who are doing so much to address the housing needs of our country'.
He was the 11th housing minister in 12 years.
Parliamentary private secretaries in the DLUHC Duncan Baker and Danny Kruger, also quit.
Visit The MJ for more on this story.