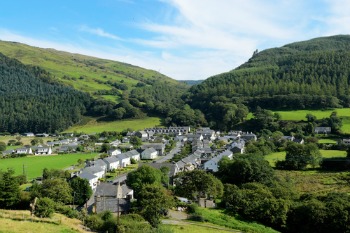 The Government's 'market-driven rhetoric' is leading to the countryside being lost to housing at an 'alarming rate', campaigners warn.
The Campaign to Protect Rural England (CPRE) has revealed the amount of farmland, forests, gardens and greenfield land lost to housing development each year has increased by 58% over a four year period.
Drawing on an annual report from the Ministry for Housing, Communities and Local Government, CPRE found the area of 'non-previously developed land' lost to housing annually has risen from 2,105 hectares of land in 2013 to 3,332 hectares of land in 2017.
CPRE argues this is the result of a 'market-driven rhetoric' with the Government opting for a 'build-more-at-any-cost' approach. This has led to low density unaffordable homes being built on green spaces.
This increase has been accompanied by a growth in construction on brownfield areas. In 2016, brownfield developments were down to 28% from 41% in 2013. However, last year this increased to 44%.
'Whilst the increase in the proportion of development taking place on brownfield land is promising, the lack of reduction in greenfield development is alarming news for those who love the countryside,' said Rebecca Pullinger, planning campaigner at CPRE.
'Developers are still able to force through land hungry, greenfield development even when brownfield options exist, often only benefitting their own profits.
'Without a clear, national policy that empowers councils to refuse applications for housing on greenfield land where suitable brownfield options exist, our cherished countryside will continue to be ripped up at an alarming rate.'