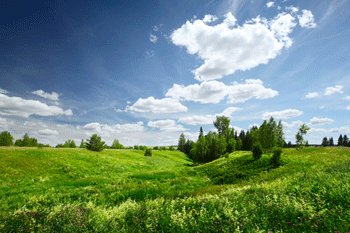 Releasing green belt land for development is necessary to meet housing needs, real estate adviser argues.
A new report from Savills, entitled On track to solving the housing crisis?, said more land needed to be released in the areas of greatest need in order to boost housing volume and affordability.
This could require a programme of green belt swaps, the report said.
Saville said the rapid expansion of the housebuilding industry puts the UK 'on track' to delivering the Government's target of one million new homes by 2020.
However, they warned an additional 100,000 homes are needed each year if the new supply is to have any effect on housing affordability.
Government aid, particularly in the form of Help to Buy, has helped boost the number of homes being built, and will support around 20% of the 190,000 new homes expected to be built in 2016/17, compared with 34,000 in 2015/16 and 28,000 in 2014/15.
However, much more needs to be done to tackle the housing crisis, Mr Buckle said.
'Help to buy may have helped boost housing delivery and given aspiring home owners a welcome leg up onto the market,' he said.
'But something more fundamental needs to be done to ensure we deliver more homes quickly, and at prices that more people can afford, whether to buy or to rent.'
For more on the green belt and the housing crisis read our feature, 'Do we REALLY need the green belt?'