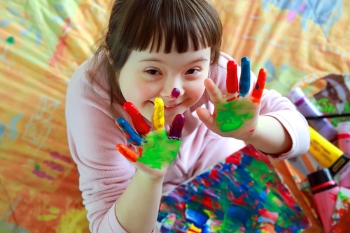 Schools, councils and health providers will need to work together to support children with special educational needs and disabilities (SEND) with more targeted funding, a Government green paper said today.
Pledging to end the current 'postcode lottery', the consultation paper sets out a vision for a single, national SEND and alternative provision (AP) system that will introduce new standards in the quality of support given to children across education, health and care. The paper says it will make the system more financially sustainable 'by making sure funding is targeted where it makes the most difference'.
Key proposals include a simplified and digitised Education, Health and Care Plan (EHCP) which will be more flexible, reduce bureaucracy and support parents to make informed choices through a list of appropriate placements tailored to their child's needs.
Councils will have a new legal obligation to introduce 'local inclusion plans' that bring together early years, schools and post-16 education with health and care services aimed at giving 'system partners more certainty on who is responsible and when'.
This will be covered by a new national framework for councils for banding and tariffs of High Needs that are intended to match new national standards and offer clarity on the level of support parents and carers can expect - and 'put the system on a financially sustainable footing'.
The Government says the proposals are backed by £70m in new funding that it claims will build on the £9bn government investment in local authority high needs budgets next year and £2.6bn for new places for children with SEND over the next three years.
Education secretary Nadhim Zahawi said: 'We want to end the postcode lottery of uncertainty and poor accountability that exists for too many families, boost confidence in the system across the board and increase local mainstream and specialist education to give parents better choice. I want to make sure everyone knows what to expect, when to expect it and where the support should come from.
Lucy Nethsingha, Deputy Chair of the Local Government Association's Children and Young People Board, welcomed many of the measures set out in the green paper but also said the Government needs to address current funding gaps while the reforms are implemented.
She said: 'Despite the best of intentions, the current system is not working, and we are pleased government has set out reforms to address this. They will only succeed if parents and carers have confidence in the system. It is good to see measures to increase mainstream inclusion and ensure financial sustainability for councils.'
'It is also positive that councils, as convenors of local SEND systems, will be able to bring education and health partners to the table where everyone is accountable for SEND provision. Having a collective responsibility will be crucial in delivering a system that works for children and their families.
'These reforms will take time to be implemented and in the meantime we would urge government to move quickly and work with councils to eliminate high needs deficits.'
Annamarie Hassall, chief executive of National Association for Special Education Needs (NASEN), said: 'This paper clearly recognises that we must urgently resolve the postcode lottery around securing an ECHP.
'We need to simplify the EHCP process, making it more flexible, with less red tape and supporting parents and carers to make informed decisions without them feeling like they are regularly battling the system. By improving oversight and transparency, we will help drive better outcomes.
'It is also critical that we resolve the unequal funding for supporting pupils with SEND and for those with additional needs.'