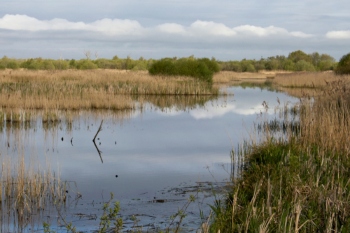 The Government should take radical action on restoring and rewetting peatlands to achieve net zero on land, countryside campaigners have said.
Analysis by CPRE shows that emissions from UK peatland could cancel out all carbon emissions reduction achieved through new and existing forests.
It shows that at least 18.5 million tonnes of greenhouse gas emissions are emitted from peatlands every year in the UK. The same amount would be captured through new and existing forests annually by 2050 based on the government's tree planting ambitions.
Tom Fyans, director of campaigns and policy at CPRE, said: 'It's no wonder peatlands are often referred to as the UK's rainforests. Properly managed peatland stores huge amounts of carbon and water and provides a haven for plant and wildlife. But continuing to neglect these natural carbon stores could backfire.
'The government has paid too little attention to emissions from peatland – as things stand, they aren't even properly included in current emissions monitoring. This seriously threatens the effectiveness of other nature-based solutions, like tree planting, in tackling the climate emergency.'