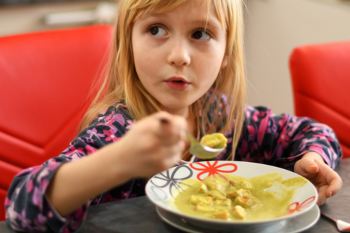 Labour has warned 1.4 million children face a postcode lottery in food support this half-term.
Councils were told last month they would need to provide free school meals to children during half term using the £170m Covid Winter Grant Scheme.
Labour is urging the Government to extend free school meals across all school holidays and establish a cash transfers system to ensure families receive the full value of support.
Kate Green, Labour's shadow education secretary, said: 'The last year has shone a light on the impacts of poverty on health, wellbeing and learning. As we rebuild after this pandemic, we must deliver a transformation in support for families, starting with cancelling the planned cut to Universal Credit and guaranteeing provision of free school meals across all school holidays this year.'
The Local Government Association has already pointed out guidance on the COVID Winter Grant Scheme published in November that states it 'is not intended to replicate or replace free school meals and authorities should avoid duplicating provision where possible'.
Chair of the LGA's resources board, Cllr Richard Watts, said: 'The CWGS is only a short-term fix so in order to enable local government to continue to play a vital role in supporting families facing hardship, a more sustainable, long-term solution that does not rely on inefficient short-term funding is needed to meet the needs of low income families, particularly with households in hardship other than those eligible for free school meals and some new to the benefits system.'