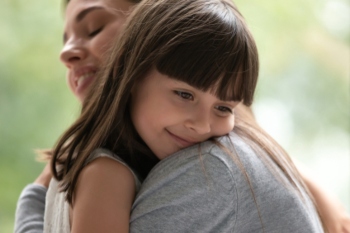 A new national strategy to end the 'postcode lottery' in adoption services has been launched by the Government.
The new National Adoption Strategy will deliver better recruitment across England, improve the approval process, provide funding for targeted recruitment and deliver more training for frontline staff.
As part of the strategy, a new framework of national standards will be introduced to end the 'postcode lottery' of services and ensure support can be delivered to improve outcomes for these children.
Education secretary, Gavin Williamson, said: 'We are committed to improving adoption services, as well as breaking down barriers so that parents from all walks of life can adopt and to ensure they are not deterred from adopting simply because of their background.
'We have taken steps to ensure these children and young people can be matched with the families that are right for them, but we know there is more to do and this strategy sets out our vision for radically improving systems so that we can be confident that every adoptive family in England is receiving the same high quality service no matter where they live.'
The new adoption strategy will be supported by £48m for 2021-22, with an additional £1m going to Regional Adoption Agency (RAA) leaders to improve recruitment and the adopter approval process. The Government will also provide £1m in new funding for 2020/21 to increase the number of local kinship carers support groups.
Cllr Anntoinette Bramble, chair of the Local Government Association's Children and Young People Board, said: 'It is vital that councils are able to provide all children in care with the loving homes and long-term support they deserve, whether this is in foster care, kinship care, children's homes or through adoption or special guardianship. The Independent Review of Children's Social Care and the forthcoming spending review are key opportunities for the Government to work with councils to ensure this can happen.'