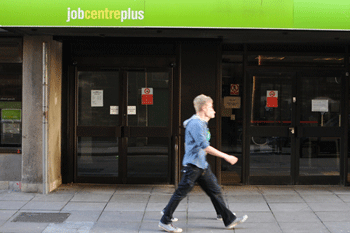 The Government has pledged to work more closely with councils to simplify the way it talks to benefit claimants.
It agreed to work with local authorities to coordinate their approach to deliver housing benefit for claimants who have been sanctioned after an independent review of Jobseekers' Allowance.
A specialist team will be formed to look at all communications, including claimant letters.
The pledge came after independent expert Matthew Oakley made a series of recommendations.
Employment minister Esther McVey said: 'Our welfare reforms are helping to transform people's lives, and we are committed to continuous reform of the sanctions system to ensure it remains fair to taxpayers and claimants.'
Review author Mr Oakley added: 'The recommendations in my review will ensure that all claimants know when and why a sanction will be applied, and give them the information they need to challenge that decision and claim the financial help that they might need.'