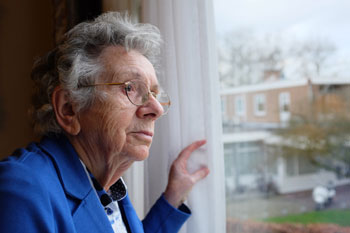 Better advice and support is needed to help people move into a more suitable home in later life, according to housing experts.
The Centre for Ageing Better says complex or uncoordinated information is putting older people off moving until a crisis forces them to.
A report by the group calls for local awareness campaigns and complete lists of services available.
It says the Government should fund a national advice service to prioritise accessible house building that will increase options for people to move in later life.
The report, based on interviews with residents and housing professionals in Leeds, highlights good practice and sets out examples that can be adopted.
Joanne Volpe, the Centre for Ageing Better's partnership manager in Leeds, said: 'Our work in Leeds shows many people struggle to think about the future, when we know that planning ahead can really help to navigate all the options available and means we can live somewhere we want to for longer.'
Cllr Rebecca Charlwood, chair of Leeds Health and Wellbeing Board said: 'This research highlights the importance of a much more joined up approach in local areas so people seeking advice are both equipped with all the options but not overwhelmed by choice.'