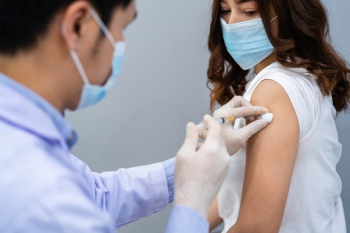 The Government is considering scrapping compulsory COVID vaccines for health and care workers in England.
The health and social care secretary, Sajid Javid, said the legal requirement for health and social care staff to be double jabbed will be removed, subject to a consultation.
The move has been welcomed by the sector but many warned the U-turn has come to late with thousands of care workers already leaving the profession.
'These ill-thought-out rules have worsened the staffing crisis, hampering the NHS and social care, and caused significant upset,' said UNISON general secretary Christina McAnea.
'Huge amounts of time and resources, which employers could have spent persuading staff to be vaccinated and on patient care, have been wasted. Playing politics with the vaccine risks undermining confidence. It will now be harder for employers to persuade staff to get jabbed and the unvaccinated public will be less likely to come forward.'
Care England has also criticised the Government's handling of mandatory vaccination in health and social care.
Professor Martin Green, chief executive, commented: 'Care homes have been the scapegoat and whilst the Government claims that health and social care are the same system it is clear that they are operating under different standards; once again social care is the poor relation.'