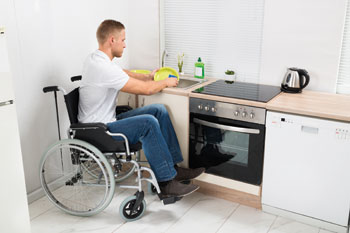 The Government has announced that £3m will go to fund pilots in five areas aimed at improving the quality, enforcement, oversight and value for money in supported housing.
The announcement coincides with the publication of the new National Statement of Expectations (NSE), which sets out what is expected when it comes to standards, quality and value for money in supported housing and how this can be achieved by sharing best practice.
The supported housing pilots, which will be in Birmingham, Hull, Blackpool, Bristol and Blackburn, will involve collaborative working between local partners and will test different approaches to greater oversight of the sector. It will also look at how higher standards can be enforced.
The pilots will focus on short-term supported accommodation and will run until the end of March 2021.
'Providing good quality homes to people who have been homeless, or who are unable to live independently, is fundamental to our support for vulnerable people,' said Kelly Tolhurst, minister for rough sleeping and housing.
'I know that most supported housing providers already provide a good service and it is right that we expect standards to be high. My statement today sends a strong message to providers that don't meet our benchmark that they need to shape up.
'The pilots we are funding will explore different approaches to supported housing, to further raise the quality of service across the country.'
Responding to the announcement, Kate Henderson, chief executive of the National Housing Federation, said: 'We are glad to see the Government taking this important step to set clear expectations for standards in supported housing.
'The National Statement of Expectations demonstrates the value of supported housing and reflects our close work with the Government, as well as our members – the housing associations which provide most of the supported housing in this country.
'We also welcome the funding for pilots, which will provide an opportunity to review how we can ensure these homes and services are of high quality, which housing associations are absolutely committed to.
'Supported housing plays a vital role in our society, ensuring that thousands of people have the home and support they need to live independent and healthy lives. We must continue to invest in it and develop it, including building more supported housing to help more people access these desperately needed services.'