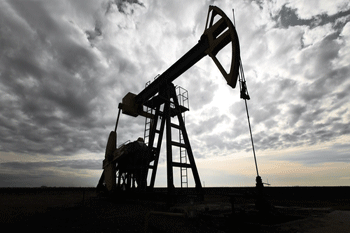 The Government today published guidance on the search for new energy sources as it opened bidding on licences to explore for onshore oil and gas.
It stipulates that applications to drill in areas of outstanding natural beauty, national parks, the Broads and World Heritage Sites will all be rejected 'other than in exceptional circumstances and in the public interest'.
When applications are rejected locally and developers appeal, communities secretary Eric Pickles will have the option to decide the fate of developments himself.
Licences allow initial exploration for shale gas but do not give 'absolute agreement to drill'. Further drilling will require planning permission and permits from the Environment Agency and sign-off from the Health and Safety Executive.
Business and energy minister Matthew Hancock said: 'The new guidance published today will protect Britain's great national parks and outstanding landscapes. Building on the existing rules that ensure operational best practices are implemented and robustly enforced.
'Ultimately, done right, speeding up shale will mean more jobs and opportunities for people and help ensure long-term economic and energy security for our country.'
Communities minister Lord Ahmad of Wimbledon said: 'Effective exploration and testing of the UK's unconventional gas resources is key to understanding the potential for this industry – so the Government is creating the right framework to accelerate unconventional oil and gas development in a responsible and sustainable way.
'We recognise there are areas of outstanding landscape and scenic beauty where the environmental and heritage qualities need to be carefully balanced against the benefits of oil and gas from unconventional hydrocarbons.
'For this reason, I am today making clear our approach to planning for unconventional hydrocarbons in national parks, the Broads, areas of outstanding natural beauty and World Heritage Sites. Proposals for such development must recognise the importance of these sites.'
West Sussex County Council's planning committee last week refused a fracking firm's bid to explore for gas and oil near village Wisborough Green.