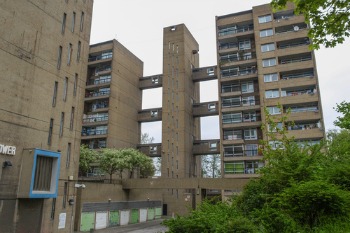 Whitehall has been blasted by the opposition as new figures reveal only one social home is being built for every three sold off under the Right to Buy scheme.
The Government statistics have shown that 11,649 social homes were sold off last year while only 4,566 social homes are in the process of being built.
This means, as the homelessness charity Shelter points out, that only one social home is being built for almost every three sold.
'These dismal figures show that at a time when more families than ever need affordable homes, their chances of getting one are being wrenched away,' said Shelter's campaigns director, Greg Beales.
'Social housing must play a critical role in fixing the housing crisis in the future but not if housing that's sold off is not replaced, depleting what's available for families who need urgent help.
'It is absolutely vital that any properties sold are replaced on a like for like basis. Without this guarantee, every home lost is another dent in our dwindling supply of the genuinely affordable homes people are crying out for.'
Responding to last week's release of the figures, John Healey, Labour's shadow housing secretary, said: 'This statement, smuggled out before the Easter holidays, is another 'F' grade on Sajid Javid's end of term report.
'The Conservatives' promise to replace homes sold through the Right to Buy is in tatters with only one home built for every four sold, and now they've had to admit it.
'After eight years of Tory failure, it's clear the Government has no plan to fix the affordable housing crisis.
'In the last five years, 150,000 homes for social rent have been lost, and the number of new social rented homes built has fallen to the lowest level since records began.'