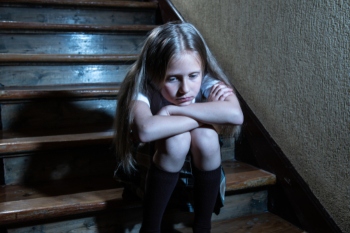 Placing vulnerable children under the age of 16 in unregulated accommodation will be made illegal from September, the Government has announced.
Education secretary, Gavin Williamson, said the Government would work with local authorities to create more places in children's homes, backed by additional investment.
Ofsted will be given new powers to take quicker enforcement action against unregistered providers and close down illegal homes.
The Government will also be introducing new national standards for unregulated settings for older children to ensure it is high quality and meets their needs.
Mr Williamson said: 'Vulnerable children under 16 are too young for the type of accommodation that provides a place to stay but not the care and support that they need. The action taken today – supported by the sector and in response to their views - is an important step in making sure children in care are placed in settings that give them the highest chances of success.
'We know that for some older young people, independent or semi-independent accommodation can be right in helping them transition to adult life – but these settings need to be consistently high quality. We cannot be complacent about the standards we expect to be met for children in our care.'
The move has been welcomed by the Local Government Association (LGA) but it warned councils would need extra funding to deliver enough suitable placements.
Judith Blake, chair of the LGA's Children and Young People Board, said: 'A key driver for the increasing use of unregulated placements for children under 16 is a lack of suitable regulated homes. The government's commitment to funding to increase children's homes provision, which we have previously called for, is therefore a helpful recognition of the pressures on placements.
'However, this funding will not be available immediately, and councils are keen to work with government to quickly develop the places they will need to meet these requirements.
'We remain convinced of the need for wider regulatory reform to deliver the homes children need, alongside investment in workforce and support services, and urge the Chair of the independent review of children's social care to look closely at these issues.'