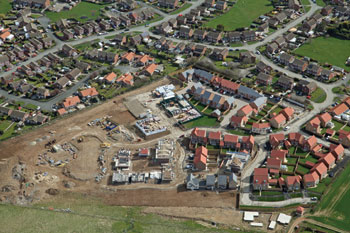 The Government has launched a £54m funding package to help councils release unused or surplus land for housing.
The package includes the Department for Communities and Local Government's £45m lease release fund, which has been launched in partnership with the Cabinet Office and the Local Government Association's (LGA) One Public Estate programme.
Local authorities will be able to bid for funding from the scheme to pay for remediation or infrastructure costs, which could bring sites forward for housing, which otherwise might not been developed.
In addition, the One Public Estate programme is making £9m available to help councils develop 'ambitious' property programmes.
By 2020, councils on the One Public Estate programme are expected to create 44,000 new jobs and release land for 25,000 new homes.
'To build the homes this country needs, we need to increase the supply of land available to build more homes, more quickly,' said housing minister, Alok Sharma.
'As a major landowner, local authorities have a crucial role to play in this task.
'Through this innovative cross-government partnership, we will be able to work with councils much more effectively, helping them to meet local housing needs and transform local areas,' added the minister.
The chairman of the LGA, Lord Porter, added: 'Councils are committed to building the new homes their communities need and I'm pleased to see the announcement of the local authority land release fund as part of this next funding round. It's great to see two government programmes aligning to offer a more coherent programme to our local communities.'