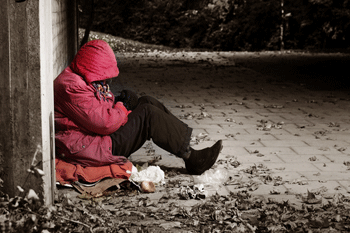 The communities secretary has announced that £46m will be made available to help councils get people off the streets and into accommodation.
The funding its part of the Government's £100m Rough Sleeping Strategy and includes £34m for the 83 Rough Sleeping Areas and an additional £12m for other areas of the country.
Communities secretary James Brokenshire estimates that the money will provide funding for up to 110 rough sleeping coordinators to improve local handling of the issue, 300 outreach workers, and 350 other support and specialist roles.
Over 1,400 new emergency bed spaces, including winter night shelter provision, will also be created with the new funds, as well as over 700 new long-term beds.
It is estimated that the new funds will provide more than 500 new temporary spaces and over £2.5m for spot-purchasing beds and increasing access to accommodation.
'The £100 million-backed Rough Sleeping Strategy sets out this Government's blueprint for ending rough sleeping for good,' said Mr Brokenshire.
'We are taking the necessary steps to make that happen, already providing 2,600 additional beds and 750 more support staff for the most vulnerable people in our society.
'But we must keep up the momentum and that's why we are giving this funding to areas and projects that need it, ensuring progress continues to be made and people are given the help they need to turn their lives around.'