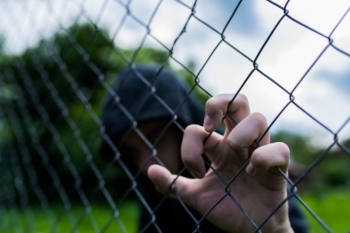 Local communities are set to benefit from a multi-million-pound funding boost to help support measures tackling serious violence.
The Home Office has announced that Violence Reduction Units (VRUs) are to receive £35.5m which covers 2021/22. This is the third year of funding for 18 VRUs operating across England and Wales.
VDUs bring together organisations across local communities to tackle violent crime and address its underlying causes. They also help fund local projects that do positive preventative work with children and young people.
'Violence Reduction Units play a vital role in preventing young people from being dragged into the horrors of serious violence, and this funding will enable them to continue this crucial work,' said home secretary Priti Patel.
'I will continue to back our police with the resources and powers they need to cut crime and make your community safer.'
A report published yesterday by the Children's Commissioner said that local authorities were failing to tackle the key drivers for youth violence in their areas.
Cllr Nesil Caliskan, chair of the Local Government Association's (LGA) Safer and Stronger Communities Board, said that the commissioner's report was not representative.
'We agree that it is important to intervene early to tackle the root causes of serious violence and address the risk factors which we know can lead to a young person becoming involved in violent crime,' she said.
'However, this requires multi-agency working across a range of partners, including health, education, local government, the police and voluntary sector, so singling out one area of this co-ordinated effort is not representative of how local authorities are working.
'If we are to reduce youth violence and make a real impact on the lives of those involved or at risk, councils and their partners need to be able to deliver the services young people need. We have called for the reinstatement of the £1.7bn that has been removed from the Early Intervention Grant to councils since 2010.'