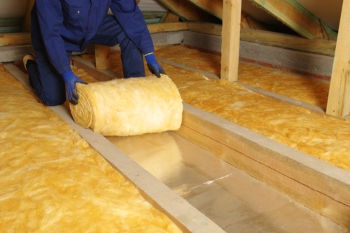 The first recipients of the Social Housing Decarbonisation Fund have been announced, which will see 20,000 properties across England receive energy efficiency upgrades.
The 69 projects will share £179m to help cut fuel bills for social housing tenants and deliver warmer homes.
The funding will enable social housing providers to improve the least energy-efficient homes first and install measures such as insulation, energy efficient doors and windows, heat pumps and solar panels.
Minister for business and energy Lord Callanan said: 'The £3.8bn we're investing through the Social Housing Decarbonisation Fund is helping drive down energy bills for thousands, targeting help to those who need it most by making their homes warmer, more comfortable and greener.'
The funding is expected to create around 9,000 jobs in the green energy sector.
National Housing Federation chief executive, Kate Henderson, said: 'We warmly welcome the announcement of the first Social Housing Decarbonisation Fund recipients. Alongside helping us to achieve our crucial net zero target, this will mean warmer, more comfortable homes for social housing residents, and importantly help to protect them from rising energy bills.'