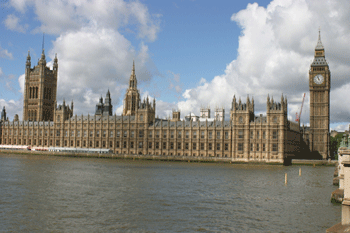 Whitehall has been accused of a 'complete lack of ambition' after it rejected calls to ensure 45% of local government candidates are female through the use of fines and new laws.
The Government has rejected all six of the recommendations put forward by the Women and Equalities committee last January with the aim of increasing the representation of women at both the national and local level.
The committee's first recommendation was that the Government set a domestic target of 45% representation of women in Parliament and local government by 2030.
In their response, Downing Street admitted a 'gender-balanced Parliament' was 'long overdue', but said it should be up to the parties to ensure this is achieved.
'The Government therefore believes that parties need to take the lead in ensuring diverse representation (including that of women) in both the House of Commons and local government through their selection,' read the response.
'The Government agrees that it should support political parties in this aim, but the initiatives need to be developed by the parties in question.'
'The Government does not believe that overall domestic targets are the solution to increasing representation,' it added.
The committee's sixth recommendation, which called for the updating of the Sex Discrimination (Election Candidates) Act 2002 to allow all-women shortlists for elected mayor and police and crime commissioner posts, was also rejected.
'Mayoral and police and crime commissioner elections are still quite recent and their evidence base is as yet underdeveloped,' the Government said.
'We will need to consider this issue further.'
Reacting to Whitehall's decision to reject all six of its recommendations the select committee said the Government was demonstrating a 'complete lack of action and ambition to bring about real change.'
'The UK is failing to be a world leader on women's representation. There are still more than twice as many men as women in the House of Commons: after the 2017 election women still only make up 32% of MPs,' said committee chair Maria Miller.
'This demands a vigorous response across the board but the Government has shown it is content to sit on its hands with an approach which has yielded depressingly slow progress so far.'
The target of 45% representation of women in Parliament and local government by 2030 would have been in accordance with the UN indicators for Sustainable Development Goal 5.5.
This states: 'Globally, women's participation in single or lower houses of national parliaments reached 23.4% in 2017, just 10 percentage points higher than in 2000.
'Such slow progress suggests that stronger political commitment and more ambitious measures and quotas are needed to boost women's political participation and empowerment.'
Whitehall's refusal to accept the committee's advice follows a report published last month from the progressive think tank IPPR that institutions which claim to bring 'power closer to the people' suffer from a 'gender imbalance'.
The report concluded the underrepresentation of women was due to the fact they do not make up a high proportion of political party memberships - typically the first step in participating in local politics.
Only 34% of women have joined a political party, it found. Women make up just 38% of Labour party members and only 36% of Conservative party members.
Responding to IPPR's findings, Cllr Marianne Overton, vice chair of the Local Government Association (LGA), said: 'This report rightly highlights that progress in achieving gender balance in local government should be made at a faster pace.
'All parts of local government must be reflective of the communities they represent and be at the forefront of driving the level of change required.'
IPPR concluded that to achieve equal numbers of male and female councillors, 3028 more women will need to be successfully elected - an increase of over 50%.