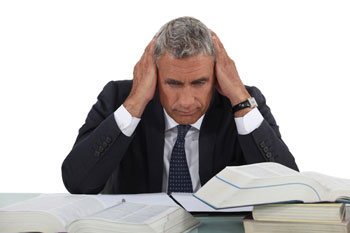 Councils have come under fire for producing reports that are more complicated to read than university textbooks.
Research by Trinity Mirror Data Unit found you would need a postgraduate degree to make sense of Redcar and Cleveland Council's papers.
Solihull and Oldham councils didn't fare much better, requiring 16.9 years and 14.5 years of education respectively.
The study applied a range of algorithms to 40 council reports to calculate the difficulty of the text.
On average, they demanded at least 12.6 years of education – just above GCSE level – compared with Stephen Hawking's A Brief History of Time, which manages to explain the mysteries of the universe in language requiring just 11.6 years of schooling.
Manchester Evening News attempted to translate some of Oldham Council's jargon. 'Oldham is well positioned to be able to adapt and adjust to meet some of the continuing and new challenges' came out as 'don't worry, we'll sort this out'.
Coun Abdul Jabbar, Oldham council's cabinet member for finance and human resources, told the newspaper the local authority had decided to use an animation to explain its latest budget challenges.
'It's only three minutes long and strips the complexities around council finances back down to important basics,' he said.
Steve Jenner, from the Plain English Campaign, said: 'This is undemocratic. People should understand what their elected representatives are doing in their name.
'How can they do that if they can't understand what they're reading? People think 'am I being thick or something?'
'But the answer is no. Whether it's unintentional from the councils or not, it doesn't matter. We'd be delighted if these councils came to use us for training to present themselves in plain English, rather than speaking gobbledygook.'