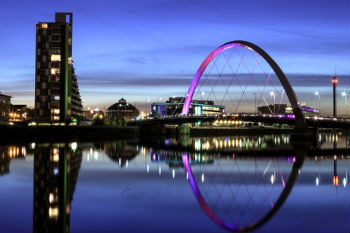 Ministers have signed off on Glasgow's £1.2bn City Deal which promises to unlock up to 20 key infrastructure deals across the city region.
The finalised agreement to transfer economic powers to the city region promises to release a further £3.3bn in private sector investment and create up to 29,000 new jobs over the next 20 years.
Forming the spearhead of the devolution drive, the £1.13bn Glasgow and Clyde Valley Infrastructure Fund combines separate £500m funding packages from the UK and Scottish Government.
'The City Deal shows how Glasgow can benefit from having the best of both worlds: a devolved government in Scotland and the broad shoulders of the UK government that can use its influence and resources to unlock vital investment,' said chief secretary to the Treasury, Danny Alexander.
Cities minister, Greg Clark, Minister for Universities, Science and Cities, said the Glasgow and Clyde Valley City Deal was one of the most significant of the 26 deals Whitehall has agreed.
'Innovation, transport infrastructure, business support, investment in life sciences and skills for young people are all essential foundations for jobs and prosperity, which are being enhanced by this historic City Deal,' Mr Clark said.
Glasgow, which accounts for nearly a third (33.1%) of the Scottish economy and has a population of 1.8 million people, was last week admitted to the elite Core Cities group as the first non-English member.