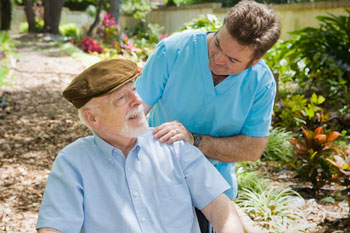 New Government funding to train nurses should be expanded to cover public health workers including health visitors and school nurses, according to the Local Government Association (LGA).
While welcoming the £1,000 personal development budgets announced in last week's spending round, the LGA says the £210m funding should be offered to all parts of the workforce.
The association says public health nurses working for or on behalf of councils provide vital early support to children and young families in the first few years of life, among many other crucial roles.
Ian Hudspeth, chairman of the LGA's community wellbeing board, said: 'It is good that the Government is choosing to invest in nursing for those who work in the NHS, but this new funding needs to be extended to include all those other members of the nursing workforce who are based in our communities, outside the health service.
'Since councils took over responsibility for the public health of those aged 0-5 in 2015, health visitors have increased the number of contacts they make with children and families, including offering vital support via schools, nurseries and children's services.'