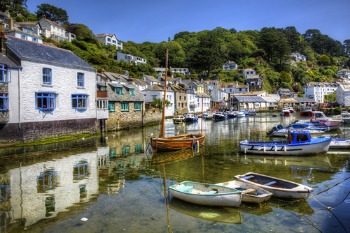 The Government is investing an extra £150,000 to help develop and protect the Cornish language.
As the only language in England recognised under the Council of Europe's Charter for Regional or Minority Languages, the Government has already committed over £500,000 since 2010 to help it grow.
The extra money announced today will extend this support for another year.
Deputy prime minister Nick Clegg said: 'After Celtic conversations died out in the nineteenth century, great efforts have been made to revive and return Cornish to common use. It would be a crime to let such a distinct language disappear again.
'I'm proud to say the funding I pushed for will continue to ensure Cornish is spoken and heard across the county for generations to come. Capitalising on the culture which makes Cornwall unique will also bring more visitors to the region and in turn boost Cornwall's economy, building a stronger economy and fairer society.'
The Cornish language was granted extra protection in 2014, giving it the same status as the UK's other Celtic people, the Scots, the Welsh and the Irish.