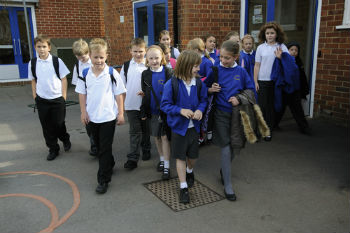 The Government has announced over £500m will be spent to improve and expand school buildings to create more good school places.
The money, part of the Condition Improvement Fund, will support 1,556 projects across almost 1,300 academies and sixth-form colleges in England.
'This funding will transform the condition of school buildings and help our best schools to expand, creating more good school places for families and raising standards for pupils,' said minister for the school system, Lord Agnew.
'This will build on the hard work of teachers and our reforms, which have resulted in 1.9 million more children being taught in good or outstanding schools than in 2010.'
The announcement includes £38m for projects supported by the Healthy Pupils Capital Fund.