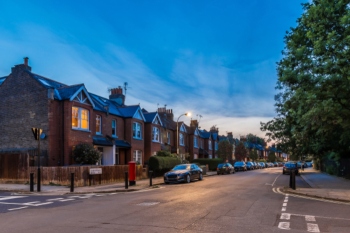 Peers have said council planning departments must be better resourced to prevent an 'emerging crisis'.
A report published today by the House of Lords' Built Environment Committee said this should include higher fees for planning applications, and local authorities retaining more receipts from Right to Buy sales, longer periods to spend them and tighter restrictions on sales.
It concluded: 'Planning departments need more resource to avert an emerging crisis.'
The committee said underfunding of councils had reduced their skills capacity for negotiating local plans and Section 106 agreements.
The report said planning departments needed to produce more up-to-date local plans that were 'simpler, clearer, and more transparent'.
It pressed for more standardisation to reduce delays and allow them to be completed within the Government's 30 months target.
The committee supported stricter rules on permitted development rights, and reforming Section 106 agreements and the Community Infrastructure Levy to yield more affordable housing and infrastructure.
Cllr David Renard, Local Government Association housing spokesperson, said: 'We fully support the Committee's call for more investment in increasing social housing stock, if we are to tackle the housing crisis.
'By giving councils the powers and resources to build 100,000 much-needed social homes a year, we can help the Government meet its annual target of 300,000 new homes. This should include further reform of Right to Buy.'
Speaking to The MJ, committee chair Baroness Neville-Rolfe said: 'Councils are often undervalued for the valuable work they do in planning and housing.'