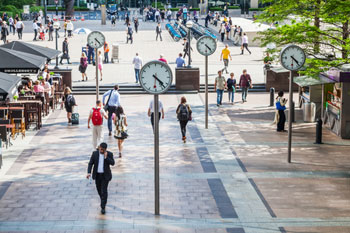 The Government has withdrawn its commissioners from Tower Hamlets LBC, handing full control back to the council.
The commissioners have been working with Tower Hamlets since an independent review by Pricewaterhouse Coopers in 2014 suggested malpractice by the previous Mayor Lutfur Rahman.
Mayor Rahman was removed as mayor shortly afterwards when the High Court ruled he broke election rules. The vote was declared void, and John Biggs was elected the following year.
Mayor Biggs, who has worked with the commissioners alongside new council chief executive Will Tuckley, said: 'Under the previous Mayor this was a council drowning in crisis, corruption and controversy. Since then we have bought in new leadership, opened up the decision making process and challenged historic wrongdoing and bad practice.'
He thanked the commissioners for their support and said: 'I want to thank the Commissioners for their support but it is now right that full democratic control is handed back.
'With some councillors still refusing to acknowledge that anything was wrong under the previous Mayor, next year's elections will mark an important moment in our borough's future. What nobody wants is a return to the chaos and controversy of the past.'
Lead commissioner, Sir Ken Knight, said he arrived at the authority to significant problems with the council in denial. 'Although there is still work to do, I am pleased that good progress had been made under new leadership with a solid foundation to build on,' he said.
Communities secretary Sajid Javid said: 'I will want to hear from Tower Hamlets every three months on the progress they're making. This will help ensure that taxpayers' money is put to the best use, in an open and transparent way.'