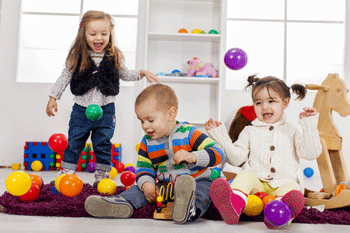 Less than half of nurseries will be increasing the number of free places they offer due to fears their costs will not be covered by the Government, a new survey has revealed.
The research, conducted by the National Day Nurseries Association (NDNA), found only 45% of nurseries would be extending the number of free hours they offer.
The NDNA warns this could leave parents struggling to find place when the free childcare policy comes into full effect in 2017.
Chief executive of NDNA, Purnima Tanuku, said: 'The nursery sector is fully behind the principle of more support for parents. But serious funding shortfalls stand in the way of nurseries getting on board, despite their desire to help families with free childcare.'
She added that each nursery was already making a loss of £34,000 on the funded laces they already provide. The survey said that the funding gap is at the highest level ever at £1.68 per hour on average per three and four-year-old place.